Celebration of Life-TY's birthday!!
We used a traditional Montessori celebration to honor TY's birthday this year. He loved hearing about all his great accomplishments of his past years. His little face lit up as I read his story out loud. 
What is a Montessori Celebration of Life?  
MariaMontessori.com describes in detail here.
A couple days before I started preparing. Me and TY co-wrote his story. You can make your own using the template I created 
HERE
. We also made the pictures, birth to 5 years, and put them on foam board. You can make more for each year, but I choose not to. To make it look professional, you can use frames. I also choose not to go that route. Place the sun in the middle and a candle holder with a candle in the middle. The candle should technically be yellow, but red is what I had, so red it is! I also used votives with tea lights (again, as many as I had) and lighted them for age 1, 2, ect. as he took his birthday walk around the sun. I used the mini wooden globe I already had in our classroom, but you can use any globe. Inflatable is cheap and is easy for the child to hold as he takes his walk.
This was a simple and easy creation to make. On poster board I made a circle for the sun and rays radiating out with the months of the year. If I were going to create it again I'd use bigger "rays" as the child is supposed to stand next to their birthday month at the beginning. TY's birthday month is August, so he would stand next to the August ray.
Here they are waiting patiently for mom to start the celebration.
TY with his globe in hand taking his 7 walks around the sun. The sun circles the earth once a year, thus 7 walks for every year. 
TY served everyone cupcakes. Yum yum!!
After passing out and serving his brother, sister, and friend a treat; TY digs in to his cupcakes.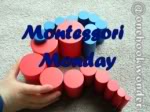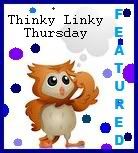 Related posts: